Free Maintenance Chain with Double / Quadra Block rubber
Specifications (based on British Standard)
Some of Sealed Chain in British Standard are available as following specifications.
---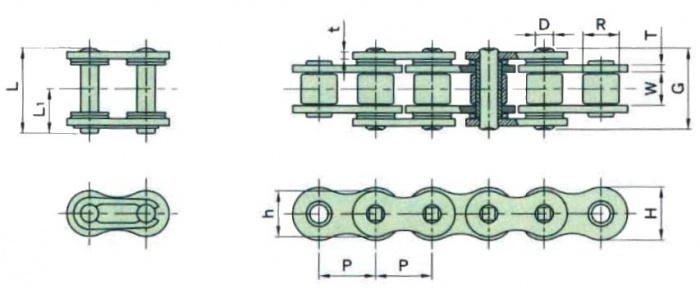 ---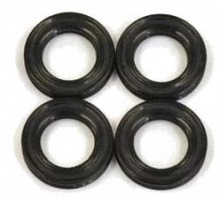 ---
Key Word for use-environment in trouble.
・・・Anti Dust, Keep out foreign materials.
・・・Heat Resistance.
・・・Longer Life. (Reduce Downtime)
・・・Keep the grease/oil not to spread out.
・・・Keep the chain in good condition longer.
・・・Reduce the number of times for replacement.
in Dusty and/or Sandy use condition.
---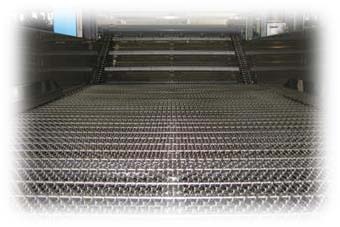 ---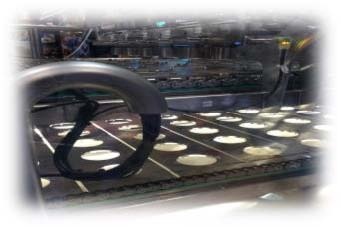 ---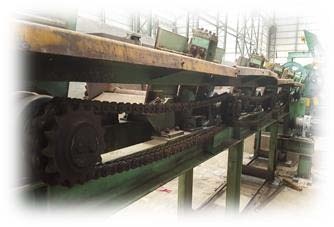 ---
Application :
・・・Material Conveyor System in tough condition
・・・Food Processing Conveyor Machines
・・・Filling & Sealing Top-Cover Machines
・・・Power Transmission at dusty & sandy condition
・・・Vertical Conveyor System
・・・Heavy Industrial Powder Conveyor System
What is it ? Sealed-Chain
Protect & Prevent powder, dust, sand and foreign materials from squeezing in-between pin and bushing.
・・・Protect from the materials caused wear-elongation.
・・・Reduce Downtime for replacement.
・・・Raise productivity.
Keep grease/lubricant in-between pin and bushing maintaining appropriate condition for roller chain.
・・・It is appropriate for use-environment where the handling products dislike grease/lubricant spread out.
・・・Improvement food processing machine without grease/lubricant, especially stainless steel chains.
・・・Improvement products box conveying systems.
・・・Improvement parts handling/assembling lines.
---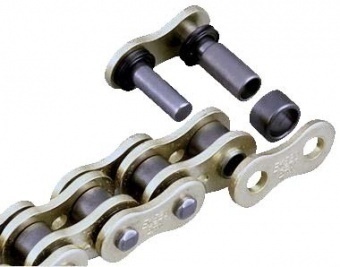 ---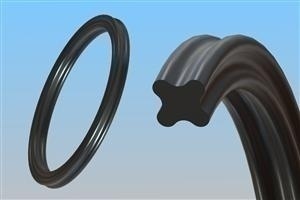 ---
Structure
Double (O-Ring) or Quadra (X-Ring) enable to prevent foreign materials squeezed inbetween Pin & Bushings.
---
Performance & Quality
One of the features of Sealed-Chain is able to keep the stable chain condition much longer than the other type of chains.
It has much more advantages for heat in temperature and dust & sand in tough condition compared with sintered bushing chains.
---
---
Maintenance-Free
---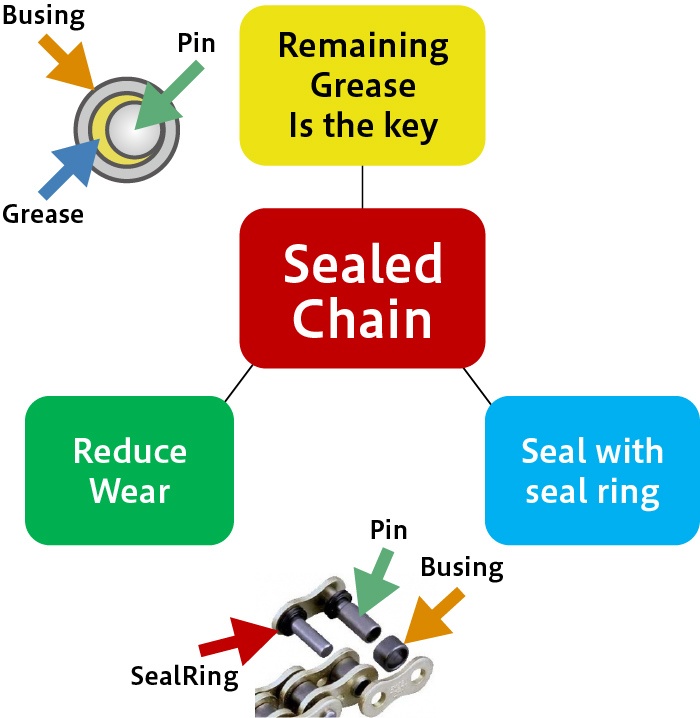 ---
Chains need to be lubricated to prevent the wear between pin and busing as maintenance

Our sealed chains : No need to lubricate as grease filled into pins and bushing, then sealed with the seal ring
5 Features of Stainless Steel Sealed Chain
---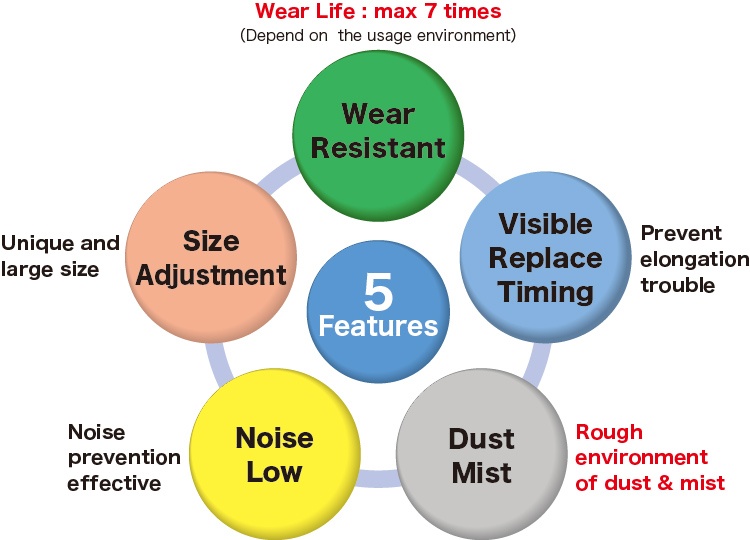 ---
Seal wear metal powder within bushing by seal ring
---
Chain elongation by wear between pin and bushing makes spill over the wear metal powder.
Our Sealed chains are ideal products for environment and equipment where lubrication not easily done.
Also wear metal powder won't come out as sealed by seal ring

※ Sealed chains : not no issues permanently, need to be replaced
Wear metal powder generated by chain wear elongation
---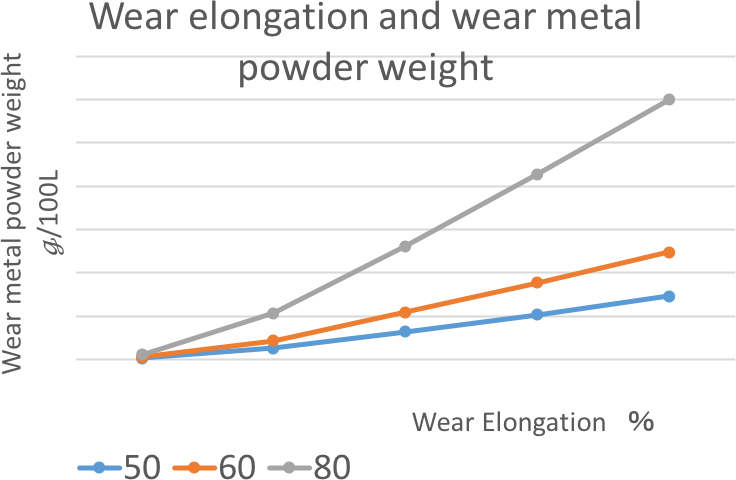 ---

---
●Above chart shows wear metal powder amount generated by chain wear elongation.
Necessary to replace the chain before chain wear to avoid mixing wear metal powder with food.
EK Sealed chains are suitable products for food industry as good at wear elongation and the seal ring mechanism not to spill over the wear metal powder.
---