Behind-the-Scenes Story of Stainless Steel Chains
Hygiene issues as chains rust easily in Food Industry
In Food Industry steel chains rust easily as irrigation by water needed due to hygiene issues.
Also another issue is lubricant mix with food as lubrication is needed to avoid rust prevention.
---

---

---
Stainless Steel Chains : Hygiene improved but another task on durability
Stainless steel chains made rust and hygiene issues by the raw material strength as "stainless".
However, compared with steel chains, stainless steel chains are :
1. Wear Elongation easily
2. Reason for wear elongation easily is due to not being able to lubricate as food hygiene
issues, then frequent replacement caused the work efficiency
---

---

---
Introducing hygienic and durable Stainless Steel Chains applying our seal chain technology which we have been building by making the motorcycle chains
Develop the new stainless steel chains adopting the sealed chain technology
Rubber seal rings seal the grease filled into bushing
Reduce chain elongation by pin wear
---

---

---
Cost Reduction by Improving Production Efficiency(Less Wear Elongation)
---

---
Filling and Sealing w/Film Cover from rolled sheet.
---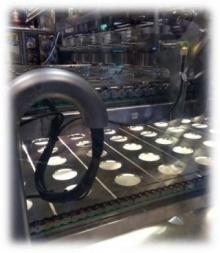 ---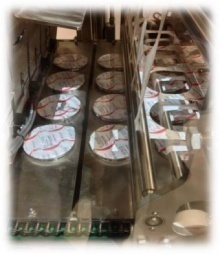 ---
■Performance / Quality Required.
Tray keep on stopping at the fixed position correctly.
Filling without any of material leakage.
Chain Precision
Enable to decrease wear-elongation
---

---
■Expected Advantages
Stable condition enable to maintain with a less elongation.
Out of Alignment for filling position can maintain much longer than standard chains.
---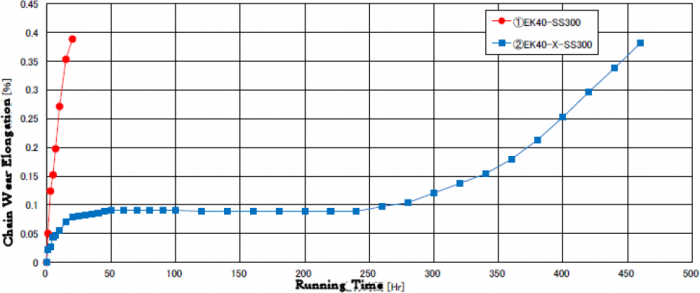 ---
Mesh Conveyor/Steam & Dry
---
---
---
■Performance / Quality Required
Reduce possibilities of damages for chains by exceeding tension of mesh belt caused by chain wear-elongation.
Prevent from wear-elongation by dry-frictional heat caused by ccontinuous heat-wind.
■Expected Advantages
Blocking Rubber Seal can keep grease between Pin & Bushing and maintain appropriate condition for the roller chain running in a good status.
---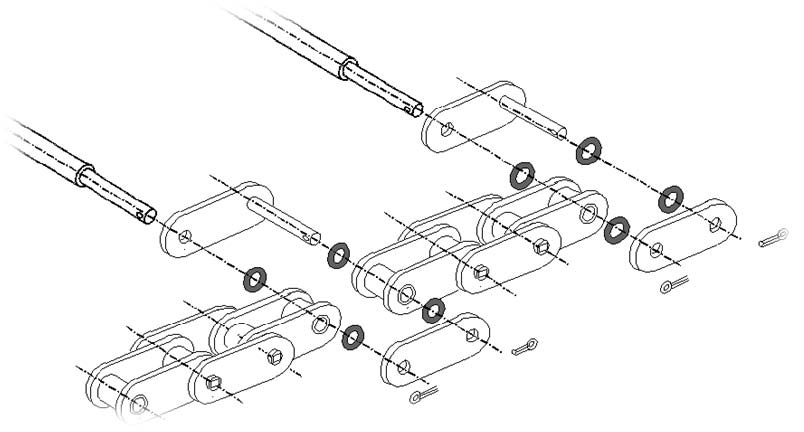 ---
Conveying Process Products
SteamProcess
---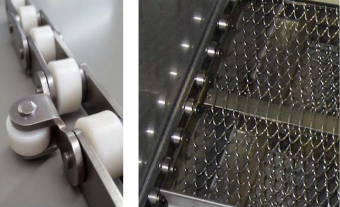 ---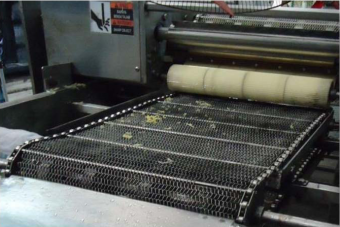 ---
Fryer Process
---

---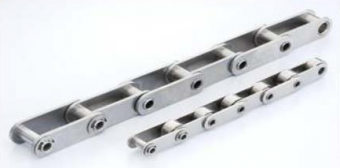 ---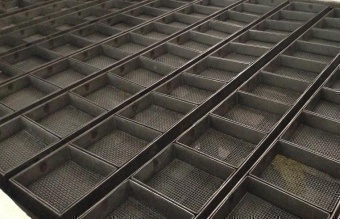 ---
Cooling & Drying Process
---

---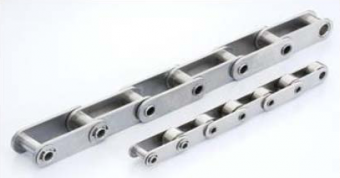 ---
Baking Process (small size)
---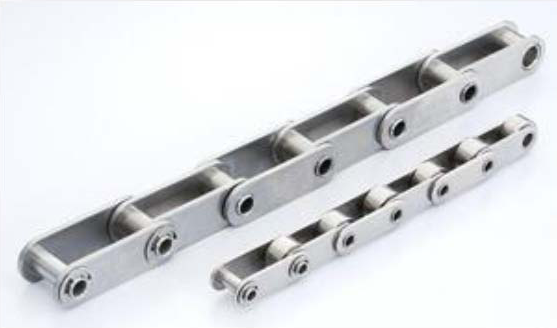 ---
Baking Process (large Size)
---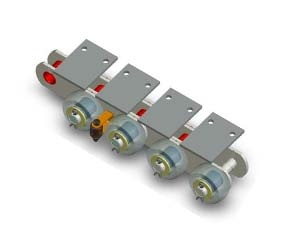 ---
Pizza Baking (large size)
---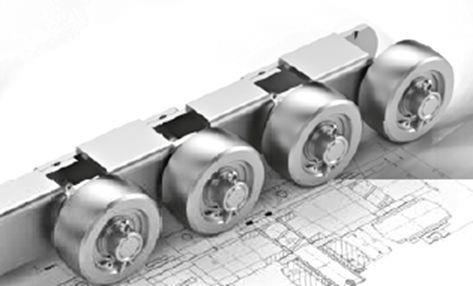 ---
Bucket Conveyor
---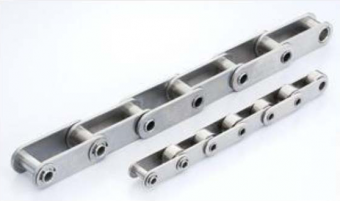 ---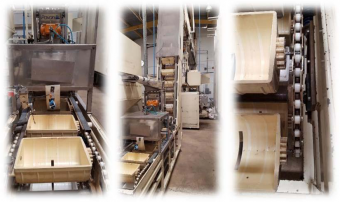 ---
Oven Process
---

---
Boiling Process
---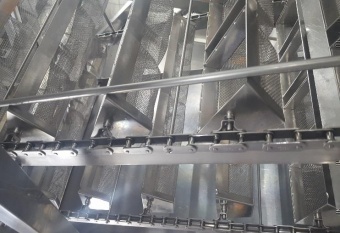 ---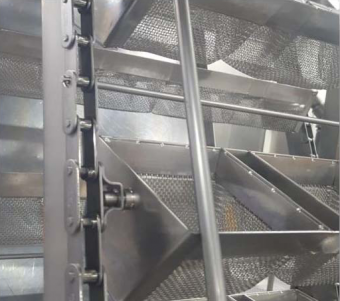 ---
Products aluminum can / glass bottle Sterilizing Conveyor
Sterilizer (small)
---

---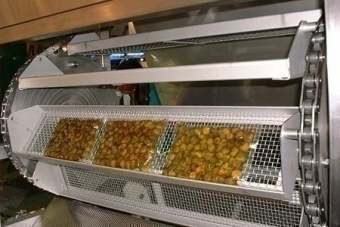 ---
Sterilizer (can)
---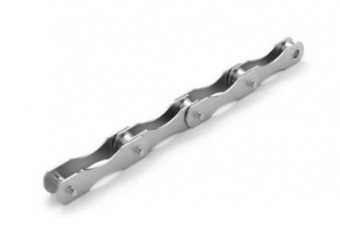 ---
Boiling Process
---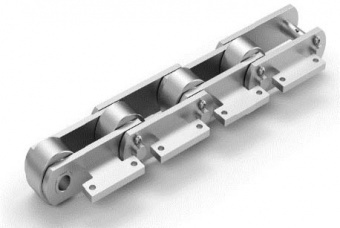 ---
Filling & Packaging Process
Milk Carton Filling Process
---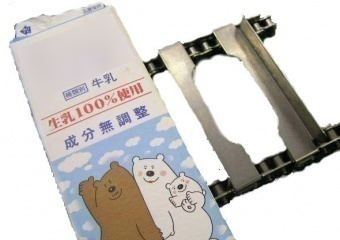 ---
Filling & Packaging
---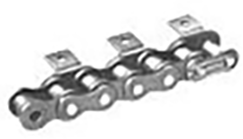 ---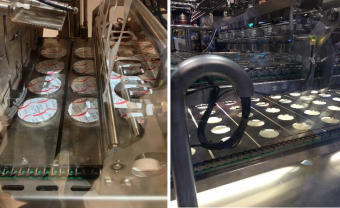 ---
Pillow Packaging Process
---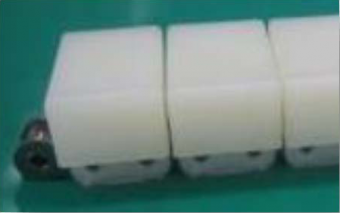 ---
Products I Material Washing Process
Food Washing Process
---

---
Water Bottle Washing
---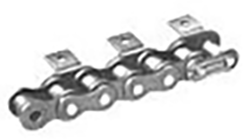 ---
Parts Washing Process
---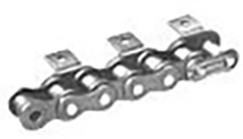 ---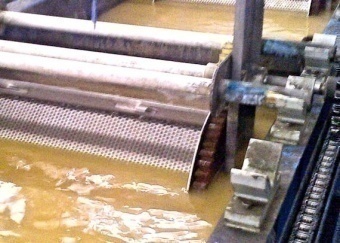 ---